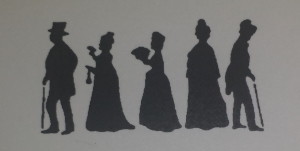 The Sibley House is a museum as well as the headquarters of the Westborough Historical Society.  The Greek Revival style house was built in 1844,  by William Sibley, who was a blacksmith and wheelwright. William operated a wagon shop in an outbuilding on the property. Soon after the house was built, William married Jane Caroline Gibson, of Hopkinton.  The couple had five children.
William joined Westborough's Company K, 13th Massachusetts Regiment in the Civil War and was wounded at Antietam.  After the war, William and his brother Frank began to manufacture sleighs.  At one point, they produced as many as 300 a year.  The brothers were very successful and respected members of the Westborough Community.
The Westborough Historical Society was incorporated in 1889, when 23 civic leaders, including members of the Forbes and Nourse families, formed a group to preserve local history. They wanted to ensure that knowledge of Westborough's history would be passed on to future generations. Initially, the members met in local homes. They later displayed historic artifacts in a room in the Post Office Block on West Main Street. In 1961, the Society rented a room in the Spurr House at 7 Parkman Street, and in 1990, the group found a permanent home when it purchased the Sibley House.
The Sibley House is on the National Register of Historic Places and is located in a historic district in town. The brick house contains collections of early furniture and household tools, paintings, maps, textiles, glassware and china.  Each of the three period rooms upstairs represents a century of Westborough history. They contain artifacts that tell the story of the growth of the town from an agricultural society to a modern center for industry and commerce.  The Society also has an extensive collection of early photographs of the town as well as newer ones that document the development of Westborough.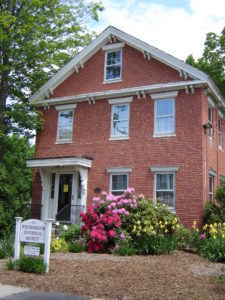 Hours:
The Sibley House, located at 13 Parkman Street,
is open for tours on the first Sunday of most months from 2:00 to 4:00 pm,
or by special arrangement.