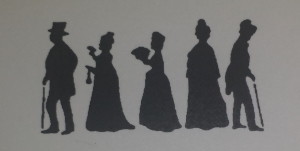 We invite all who are interested in the history of Westborough to join the Society!  Benefits of membership include free monthly programs, invitations to our Holiday Party and June Potluck Supper, receipt of our newsletter, road trips to historic local sites, and email reminders of upcoming events.  In addition, members can arrange for a private tour of the Sibley House museum.  If you enjoy learning about antiques, early American folk art, vintage fashions, New England architecture, and local lore, you will find a home at the Westborough Historical Society.
The Society encourages all members to be active in at least one Society project or committee during the year.
Annual Membership Dues:
Individual  $20
Family  $30
Senior (over 65)  $10
Student (high school or college)  $10
 DOWNLOAD THIS FORM TO JOIN OR TO RENEW YOUR MEMBERSHIP
Please make checks payable to "Westborough Historical Society"
Mail the form and check to:
Westborough Historical Society
The Westborough Historical Society is a private, nonprofit, all-volunteer 501(c)(3) organization. Your support helps us carry out our mission to preserve the history of Westborough and bring that history to life. Except for a few small grants for specific programs, we do not receive any town, state or federal funds for our operation. While monetary donations are always welcome, gifts of items of historical value that pertain to the history of Westborough are also appreciated and are tax-deductible..  Please use the Contact Form for information about making a donation.  
 

Thank you for your support!